Big Sick, The



(BLU-RAY Englandimport)
(England-Import)

Lieferstatus:

i.d.R. innert 7-14 Tagen versandfertig

VÖ :

20.11.2017

EAN-Code:

5055201838438

Jahr/Land:

2017 ( USA )

Laufzeit:

120 min.

Genre:

Komödie / Romantik

Blu-Ray

Sprachen:

English

Untertitel:

English
Trailer / Clips:

Trailer-Player wird geladen...

HD

SD

Trailer (Deutsch) (2:07)

HD

SD

Trailer (Englisch) (2:27)

Bewertung:
Titel bewerten / Meinung schreiben

Inhalt:
Based on the real-Iife courtship between KumaiI Nanjiani and Emily V. Gordon, THE BlG SlCK tells the story of Pakistan-born aspiring comedian Kumail (Nanjiani), who connects with grad student Emily (Kazan) after one of his standup sets. However, what they thought would be just a one-night stand bIossoms into the real thing, which compIicates the life that is expected of Kumail by his traditionaI Muslim parents.

When Emily is beset with a mystery ilIness, it forces Kumail to navigate the medical crisis with her parents, Beth and Terry (HolIy Hunter and Ray Romano) who he's never met, whiIe deaIing with the emotional tug-of-war between his famiIy and his heart.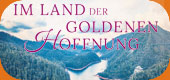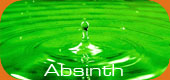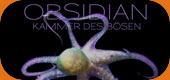 Wird aktuell angeschaut...