Mine Gases And Ventilation, Textbook For Students Of Mining, Mining Engineers And Candidates Preparing For Mining Examinations Designed For Working Ou



(Buch)

Dieser Artikel gilt, aufgrund seiner Grösse, beim Versand als

3

Artikel!

Inhalt:
Mine Gases And Ventilation; Textbook For Students Of Mining, Mining Engineers And Candidates Preparing For Mining Examinations Designed For Working Out The Various Problems That Arise In The Practice Of Coal Mining, As They Relate To The Safe And Effecien.....- 1920 - PREFACE TO SECOND EDITION - Any one who has been closely associated with the pract. ical operation of coal mines will realize quickly the need of t. echnica1 knowledge relating to the safe and econonlical production of coal. In no department of the work is t. his need rnore urgent than in the ventilation of the mine. A knowledge of the properties and behavior ofr the gases found or generated in the mine, and the means for effecting their safe removal or rendering them harmless are of chief importance, requiring careful study combined with practical experience in the operation of mines. Experience, without a knowledge of the theory of mining, is little better than is the possession of such knowledge by one who has had no experience in the practical work. Experience and knowledge must go hand in hand. The problems relating air, gases, ventilation, safety lamps, breathing apparatus, rescue work, gas and dust explosions in mines are treated in a thoroughly practical manner, while at the same time showing their correct solution. Formulas must always play an important part in mine ventilation and their treatment is made as simple as possible. No effort has been spared to make this volume a standard of ventilating practice. With this end in view, the various constants used have been carefully selected and are those most generally adopted. Particularly is this true of the tables of weight and measures and the conversion tlablesrelating to the common and metric systems given in the ddenda. Their use is recommended. The present volume, which replaces t, he little booklet issued by Coal Age, some time previous, under the same title, will be recognized as a second edition of that handbook, though greatly enlarged by the addition of whole new sections on Safety Lamps, Oils, Breathing Apparatus, Rescue Work and numerous tables, making it a complete treatise on the subject. The aut1hor desires to thank those who have generously lent their vi i lid 1 t 11c. o14, Illlong wlrolrl I l pnrt8icwlarly nlcmtiorl S 1 . 1 1 1 1 i l 1 01 Al i ws, L I I, I. l . 1 Ticac.-p c 1 h s . 1 i 1 1 L I 1 Alailager, Mill. S tlcbt y Applia11c c. s h., Ii t tshtirg11, Pn. JALIES 1. HI. AI I. E v T O l i 1 1 1, J I t t l EO. PREFACE TO FIRST EIIITION 111 Marc l, 1 013, tl c rew as started in Coal Aye a depart-11le1 t l entitled Study Course in Coal Mining, and each weck following that date there have appeared two pages of natt einr pocket-book form, which were intended to be later co npileda nd published as The Coal Age Pocket Book. Thc pltblication of these weekly pages was not confined tlo n consecutive order, which gavo to that depart, mcnt of Coal Age m increasing and widening interest among readers a d students of technical mining subjects...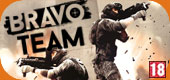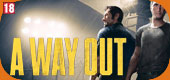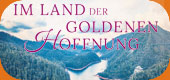 Wird aktuell angeschaut...