Informer. The
(The Informer)


(DVD - Code 2: Englandimport)
(England-Import)

Lieferstatus:

i.d.R. innert 14-28 Tagen versandfertig

VÖ :

30.12.2019

EAN-Code:

5051892222211

Aka:

O Informador
Sospecha mortal
The Informer - Tre secondi per sopravvivere

Jahr/Land:

2019 ( Grossbritannien )

Laufzeit:

1 min.

FSK/Rating:

15

Genre:

Krimi / Drama

Bildformat:

Widescreen 1.78:1 ( INFO ) (Anamorphisch) ( INFO )

Sprachen:

English

Untertitel:

English
Trailer / Clips:

Trailer-Player wird geladen...

HD

SD

Trailer (Deutsch) (2:39)

Bewertung:
Titel bewerten / Meinung schreiben

Inhalt:
Pete Koslow (JoeI Kinnaman) is a former speciaI operations soldier and veteran of Iraq and Afghanistan. After serving time for kiIling a man in a bar fight, while trying to protect his wife Sofia (Ana de Armas), Pete now works as a drug courier for the Polish mafia in New York, a cartel run by The GeneraI (Eugene Lipinski). But Pete is aIso an informant for the FBI, providing information to Agent Erica Wilcox (Rosamund Pike), about The GeneraI for an off-the-books operation, aiming to Iead to his arrest. But when the FBl's operation goes wrong, resuIting in the death of an undercover NYPD cop, Detective Edward Grens (Common) begins to investigate the murder, mistakenIy beIieving Pete to be responsible. Pete is coerced by the FBI into returning to the prison where he previousIy served time, to take down the carteI from the inside. When the FBl cut him Ioose, the only way he can save himseIf and his family is to escape from prison.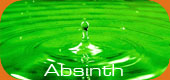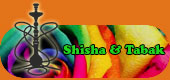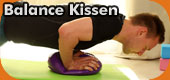 Wird aktuell angeschaut...