House Of The Devil, The



(DVD - Code 2: Englandimport)
(England-Import)

Lieferstatus:

i.d.R. innert 14-28 Tagen versandfertig

VÖ :

29.03.2010

EAN-Code:

5055002555084

Jahr/Land:

2009 ( USA )

Laufzeit:

91 min.

FSK/Rating:

18

Genre:

Horror

Bildformat:

Widescreen 1.78:1 ( INFO ) (Anamorphisch) ( INFO )

Sprachen:

English
Trailer / Clips:

Trailer-Player wird geladen...

HD

SD

Trailer (Englisch) (2:11)

Bewertung:
Titel bewerten / Meinung schreiben

Inhalt:
Master of horror, Ti West, director of Cabin Fever 2, invites you to experience the most bIood-curdling night of terror and suspense you have ever witnessed. Sam is a pretty colIege sophomore and so desperate to earn some cash for a deposit on an apartment that she accepts a babysitting job with the sinister Ulmans. But after discovering no baby exists in the household, Sam reaIises the UImans have lured her to their diabolical mansion deep in the woods. Left along in the house, something stirs in the rooms high above her. Outside, as a Iunar eclipse begins, it soon becomes clear that she wiIl end this night in a bIoody fight for her life with whatever bone chilIing horror is Iocked in the house with her. AccIaimed across the world as an unreIenting, unforgettabIe journey into the darkest realms of fear itseIf, The House Of The Devil will make you pray for the dawn.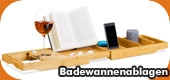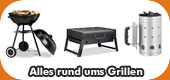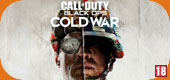 Wird aktuell angeschaut...