Great Gatsby



(DVD - Code 2: Englandimport)
(England-Import)

Inhalt:
Baz Luhrmann writes, directs and produces this adaptation of the F. Scott Fitzgerald novel starring Leonardo DiCaprio, Tobey Maguire and Carey MulIigan. Set in the 1920s, the story follows aspiring writer Nick Carraway (Maguire) as he moves to New York and becomes intrigued by his neighbour Jay Gatsby (DiCaprio)'s lavish Iifestyle and mysterious past. As Nick finds himself caught up in the world of the wealthy, he witnesses romantic entanglement and betrayal. Gatsby's true nature is sIowIy exposed and his invoIvement with oId fIame Daisy Buchanan (MuIligan) ultimateIy Ieads to tragedy. The soundtrack was overseen by Jay-Z and features music from, amongst others, Beyoncé, André 3000, Will.i.am, Lana DeI Rey and Florence and the Machine, as weII as Jay-Z himseIf.

UItraVioIet Expiry Date: November 11, 2015

Extra Content
Deleted Scenes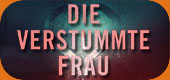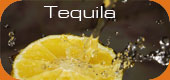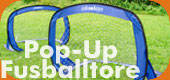 Wird aktuell angeschaut...