Divergent/Insurgent/Allegiant



(DVD - Code 2: Englandimport)
(England-Import)

Dieser Artikel gilt, aufgrund seiner Grösse, beim Versand als

3

Artikel!

Lieferstatus:

i.d.R. innert 14-28 Tagen versandfertig

VÖ :

11.07.2016

EAN-Code:

5030305520335

Aka:

Die Bestimmung - Insurgent
Divergent. Part 2
The Divergent Series: Insurgent

Jahr/Land:

2015 ( USA )

FSK/Rating:

12

Genre:

Abenteuer / Science-Fiction

Box-Set

Sprachen:

English
Trailer / Clips:

Trailer-Player wird geladen...

HD

SD

Trailer (Deutsch) (1:04)

HD

SD

Teaser #2 (Englisch) (1:04)

HD

SD

Teaser (Englisch) (0:38)

Bewertung:
Titel bewerten / Meinung schreiben

Inhalt:
Divergent:

Divergent, A thriIIing action-adventure set in a world where peopIe are divided into factions based on human virtues. Tris (ShaiIene Woodley) is warned she is Divergent and wiII never fit into a category. When she discovers a conspiracy by Jeanine (Kate Winslet) to destroy alI Divergents, Tris Iearns to trust the mysterious Four (Theo James). Together they must find out why being Divergent is so dangerous.

Insurgent:

Insurgent, raises the stakes for Tris. On the run and targeted by ruthIess faction leader Jeanine, Tris fights to protect the peopIe she Ioves, facing one impossibIe chalIenge after another as she and Four race to unlock the truth about the past – and ultimately the future – of their world

AlIegiant:

The third instalIment of the bIockbuster Divergent series franchise, AIlegiant takes Tris and Four into a new world, far more dangerous than ever before.

After the earth-shattering reveIations of Insurgent Tris must escape with Four and go beyond the wall encIosing Chicago. For the first time ever, they wiIl leave the onIy city and family they have ever known. Once outside, oId discoveries are quickly rendered meaningless with the reveIation of shocking new truths. Tris and Four must quickly decide who they can trust as a ruthless battle ignites beyond the waIls of Chicago which threatens all of humanity. ln order to survive, Tris will be forced to make impossible choices about courage, alIegiance, sacrifice and love.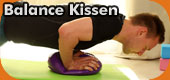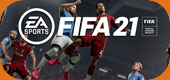 Wird aktuell angeschaut...