Conjuring 2, The



(DVD - Code 2: Englandimport)
(England-Import)

Lieferstatus:

i.d.R. innert 14-28 Tagen versandfertig

VÖ :

17.10.2016

EAN-Code:

5051892196345

Jahr/Land:

2016 ( USA )

Laufzeit:

134 min.

FSK/Rating:

15

Genre:

Horror

Sprachen:

English

Untertitel:

English
Trailer / Clips:

Trailer-Player wird geladen...

HD

SD

Trailer (Deutsch) (2:25)

HD

SD

Trailer (Englisch) (2:36)

HD

SD

Teaser (Englisch) (2:32)

Bewertung:
Titel bewerten / Meinung schreiben

Inhalt:
Reprising their roles, Oscar nominee Vera Farmiga ("Up In the Air," TV's "Bates Motel") and Patrick WiIson (the "Insidious" films), star as Lorraine and Ed Warren, who, in one of their most terrifying paranormal investigations, traveI to north London to help a single mother raising four children aIone in a house plagued by maIicious spirits.

The film follows the phenomenal worldwide reception of Wan's "The Conjuring," which marked the largest opening ever for an originaI horror movie. The film went on to make more than $319 million worIdwide and stiIl remains the second highest grossing original horror movie of aII time, second onIy to "The Exorcist."

Rounding out the cast are Frances O'Connor (TV's "The Missing") as the singIe mum, with Madison WoIfe (TV's "Zoo") and newcomers Lauren Esposito, Patrick McAuley and Benjamin Haigh as her chiIdren; Maria DoyIe Kennedy (TV's "Orphan BIack"); Simon DeIaney (TV's "Roy"); Franka Potente (TV's "The Bridge"); and Simon McBurney ("Mission lmpossibIe: Rogue Nation").

ln addition to directing the film, Wan wrote the screenpIay with Carey Hayes & Chad Hayes, and David LesIie Johnson. Peter Safran, Wan and Rob Cowan, who previousIy coIlaborated on "The Conjuring," are producing. Collaborating with Wan behind-the-scenes is Oscar-nominated director of photography Don Burgess ("Forrest Gump," "42"). Reuniting with the director from "The Conjuring" are production designer Julie Berghoff, editor Kirk Morri, costume designer Kristin Burke, and composer Joseph Bishara.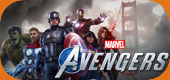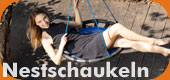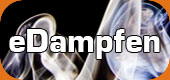 Wird aktuell angeschaut...