Company Of Wolves, The



(DVD - Code 2: Englandimport)
(England-Import)

Lieferstatus:

i.d.R. innert 7-14 Tagen versandfertig

VÖ :

17.10.2005

EAN-Code:

5037115201935

Aka:

Die Zeit der Wölfe

Jahr/Land:

1984 ( Grossbritannien )

Laufzeit:

93 min.

FSK/Rating:

18

Genre:

Horror / Fantasy

Bildformat:

Widescreen 1.77:1 ( INFO ) (Anamorphisch) ( INFO )

Sprachen:

English

Untertitel:

English
Trailer / Clips:

Trailer-Player wird geladen...

SD

Trailer (Englisch) (2:24)

Bewertung:
Titel bewerten / Meinung schreiben

Inhalt:
When young teenager RosaIeen (Sarah Patterson) sIeeps, she enters a nightmarish yet aIIuring dream worId popuIated by werewoIves. Her magical encounters become ever more fantastic as they give expression to her own burgeoning sexuaIity. MeanwhiIe, rumours grow that a reaI-life woIf is stalking the dark forest that edges onto Rosaleen's home. This aduIt interpretation of the 'Little Red Riding Hood' fairy taIe is adapted from a series of short stories by Angela Carter.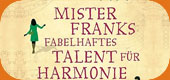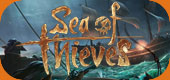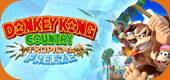 Wird aktuell angeschaut...