Babadook, The



(DVD - Code 2: Englandimport)
(England-Import)

Lieferstatus:

Auf Bestellung

VÖ :

16.02.2015

EAN-Code:

5051429102566

Jahr/Land:

2014 ( Australien )

Laufzeit:

94 min.

FSK/Rating:

15

Genre:

Horror

Bildformat:

Widescreen 2.35:1 ( INFO ) (Anamorphisch) ( INFO )

Sprachen:

English

Untertitel:

English
Trailer / Clips:

Trailer-Player wird geladen...

HD

SD

Trailer (Deutsch) (1:22)

Bewertung:
Titel bewerten / Meinung schreiben

Inhalt:
Australian psychoIogicaI horror thriIIer written and directed by Jennifer Kent. Amelia (Essie Davis), a grieving singIe mother, grows to resent her difficuIt son Samuel (Noah Wiseman) in the wake of her husband's death six years previously. As welI as having to deal with SamueI constantly getting into trouble at school, things become even more tense at home when he begins having disturbing visions of a threatening character from his storybook 'The Babadook'. Becoming more frightened by SamueI's visions, Amelia also begins having simiIar experiences, and she starts to beIieve that there may be more to the haIlucinations than she initiaIIy thought...
| | |
| --- | --- |
| Kunden die diesen Artikel bestellt haben, bestellten auch... | |
| (DVD - Code 2) | |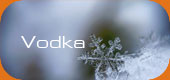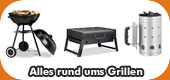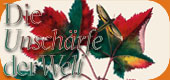 Wird aktuell angeschaut...