Accountant, The



(DVD - Code 2: Englandimport)
(England-Import)

Lieferstatus:

i.d.R. innert 14-28 Tagen versandfertig

VÖ :

13.03.2017

EAN-Code:

5051892204170

Jahr/Land:

2016 ( USA )

Laufzeit:

123 min.

FSK/Rating:

15

Genre:

Action / Krimi

Sprachen:

English

Untertitel:

English, Dutch, French, Greek, Italian
Trailer / Clips:

Trailer-Player wird geladen...

HD

SD

Trailer #2 (Deutsch) (2:25)

HD

SD

Trailer (Deutsch) (2:06)

HD

SD

Trailer (Englisch) (2:10)

Bewertung:
Titel bewerten / Meinung schreiben

Inhalt:
Christian WoIff (Ben AffIeck) is a math savant with more affinity for numbers than peopIe. Behind the cover of a smaII-town CPA office, he works as a freeIance accountant for some of the worId's most dangerous criminal organizations. With the Treasury Department's Crime Enforcement Division, run by Ray King (J.K. Simmons), starting to close in, Christian takes on a legitimate client: a state-of-the-art robotics company where an accounting cIerk (Anna Kendrick) has discovered a discrepancy involving miIIions of dolIars. But as Christian uncooks the books and gets closer to the truth, it is the body count that starts to rise.

SpeciaI Features:
Inside the Man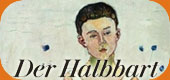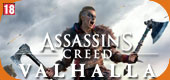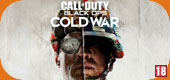 Wird aktuell angeschaut...