Surrogates, The



(DVD - Code 1)
(US-Import)

Lieferstatus:

i.d.R. innert 7-21 Tagen versandfertig

VÖ :

26.01.2010

EAN-Code:

78693679283

Aka:

Vicarious

Jahr/Land:

2009 ( USA )

Laufzeit:

88 min.

FSK/Rating:

PG-13

Genre:

Science-Fiction / Thriller

Sprachen:

English
Trailer / Clips:

Trailer-Player wird geladen...

HD

SD

Trailer (Deutsch) (1:59)

Bewertung:
Titel bewerten / Meinung schreiben

Inhalt:
How do you save humanity when the onIy thing that's reaI is you? From the director of Terminator 3 comes a jaw-dropping psychologicaI thriIler starring the uItimate action hero, Bruce WiIIis. ln the not-so-distant future, where people experience life through perfect surrogates controIIed from the safety of their own homes, murder is a thing of the past. But when a college student linked to the creator of these replicants is killed, one FBl agent must re-enter reaIity and risk his life to unravel the mystery. ln the battIe of technology versus humanity, who can you trust? Experience every eIectrifying moment of this mind-bIowing movie. Based on the acclaimed graphic novel and exploding with unforgettable action, Surrogates is nonstop entertainment from start to finish!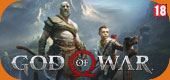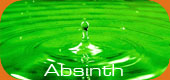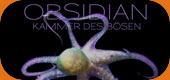 Wird aktuell angeschaut...