Saving Private Ryan



(DVD - Code 1)
(US-Import)

Lieferstatus:

i.d.R. innert 7-21 Tagen versandfertig

VÖ :

02.11.1999

EAN-Code:

66706844332

Jahr/Land:

1998 ( USA )

Laufzeit:

169 min.

FSK/Rating:

R

Genre:

Drama / Kriegsfilm

Bildformat:

Widescreen 1.85:1 ( INFO ) (Anamorphisch) ( INFO )

Sprachen:

English: Dolby Digital 5.1 ( INFO )
English: Dolby Digital Surround ( INFO )

Untertitel:

English
Special Features:
- Production Notes
- Theatrical Trailer
- High-Quality Digital Telecine Transfer: Utilizing C-Reality; A State-Of-The-Art Digital Transferring Process; The Dvd Boasts The Highest Quality Resolution And Imagery. Audiences Can Witness This Powerful Film In The Most Vibrant Format For The Home Viewing Experience.
Trailer / Clips:

Trailer-Player wird geladen...

SD

Trailer (Englisch) (2:06)

Screenshots:
...weitere Screenshots (2)
Bewertung:
Bild: 6 von 6.0
Ton: 6 von 6.0
Extras: 4.4 von 6.0
Film: 6 von 6.0
Durchschnitt aus 2 Bewertungen - Titel bewerten / Meinung schreiben

Inhalt:
June 6, 1944. D-Day. The Allies launch the biggest invasion in military history as millions in war-ravaged Europe wait and hope. But even as vast armies storm the beaches, a crack unit of troops is ordered to find and retrieve one man: Private James Ryan. From Academy Award-winning director Steven SpieIberg comes the WorId War II drama Saving Private Ryan, a co-production of DreamWorks Pictures and Paramount Pictures. Saving Private Ryan is a story of heroism and sacrifice set in France during and just after the D-Day invasion of World War lI. On the beaches of Normandy, great miIitary forces are converging for the battle that would decide the course of the war. But behind enemy lines, a squad of U.S. Army soldiers, led by Captain John MilIer (Tom Hanks), are putting their lives on the line on a periIous mission to find paratrooper James Ryan (Matt Damon). As the soldiers push deep into enemy territory, moving from one danger to the next, Captain MilIer and his men find themseIves questioning their orders. Why is one man worth risking eight...why is the life of this private worth more than their own?
Kunden die diesen Artikel bestellt haben, bestellten auch...

(DVD - Code 1)

(DVD - Code 1)

(DVD - Code 1)

(DVD - Code 1)

(DVD - Code 1)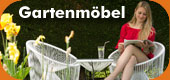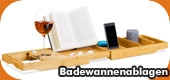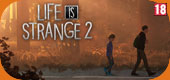 Wird aktuell angeschaut...