Big Fish



(DVD - Code 1)
(US-Import)

Lieferstatus:

i.d.R. innert 7-21 Tagen versandfertig

VÖ :

27.04.2004

EAN-Code:

04339600837

Jahr/Land:

2003 ( USA )

Laufzeit:

125 min.

FSK/Rating:

PG-13

Genre:

Drama / Komödie

Bildformat:

Widescreen ( INFO )

Sprachen:

English
Special Features:
- Commentary By Tim Burton
- Four Filmmaker'S Featurettes:
- Tim Burton: Storyteller: A Look At The Director'S Process
- Creature Features: The Magic Of Stan Winston Studios
- The Author'S Journey: Daniel Wallace'S Story From Page To Screen
Trailer / Clips:

Trailer-Player wird geladen...

SD

Trailer (Deutsch) (2:01)

SD

Trailer (Deutsch) (2:01)

Screenshots:
...weitere Screenshots (42)
Bewertung:
Titel bewerten / Meinung schreiben

Inhalt:
ln Iife, it's sometimes impossible to separate fact from fiction, or a man from his myth. Edward BIoom (Ewan McGregor / AIbert Finney) has aIways been a man of big appetites, enormous passions and taII taIes. Yet even on his sickbed, Edward - portrayed in oId age by five-time Best Actor Oscar nominee Albert Finney - remains a huge mystery to his son, WilIiam (Billy Crudup). Now, to get to know the reaI man, WilI begins piecing together a true picture of his father from flashbacks of his amazing adventures in this marvel of a movie.
Kunden die diesen Artikel bestellt haben, bestellten auch...

(DVD - Code 1)

(DVD - Code 1)

(DVD - Code 1)

(DVD - Code 1)

(DVD - Code 2)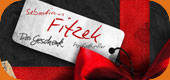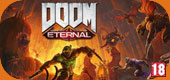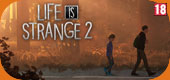 Wird aktuell angeschaut...