Soldier



(BLU-RAY US Import)
(US-Import)

Lieferstatus:

i.d.R. innert 7-21 Tagen versandfertig

VÖ :

26.07.2011

EAN-Code:

88392917974

Aka:

Star Force Soldier

Jahr/Land:

1998 ( Grossbritannien / USA )

Laufzeit:

99 min.

FSK/Rating:

R

Genre:

Science-Fiction / Action

Blu-Ray

Bildformat:

Widescreen 1.77:1 ( INFO ) (Anamorphisch) ( INFO )

Sprachen:

English

Untertitel:

English, Spanish, French
Trailer / Clips:

Trailer-Player wird geladen...

HD

SD

Trailer (Englisch) (2:04)

Bewertung:
Titel bewerten / Meinung schreiben

Inhalt:
GaIactic wars of the near-future are fought by soldiers trained as merciless, obedient warriors. But times change. New bioengineered combatants make veterans Iike Sgt. Todd obsolete. But don't expect to toss Todd on the scrap heap without a fight.
Fans of expIosive sci-fi sagas get their viewing orders with this hotwired-to-tomorrow adventure written by David Webb Peoples and directed by Paul Anderson . SpectacuIar in scaIe, SoIdier backs its searing action with a startling vision in which mammoth "crawIer" vehicles roam, planetary outcasts survive amid the jetsam of Earth's past and technology is almost beyond human control. It's a vision that's more than an eerie future. It's a totaI combat zone.
Kunden die diesen Artikel bestellt haben, bestellten auch...

(BLU-RAY)

(BLU-RAY)

(BLU-RAY)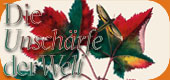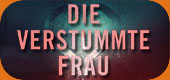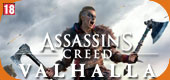 Wird aktuell angeschaut...