Informers, The



(BLU-RAY Englandimport)
(England-Import)

Lieferstatus:

Auf Bestellung

VÖ :

09.11.2009

EAN-Code:

5017239151330

Jahr/Land:

2008 ( Deutschland / USA )

Laufzeit:

97 min.

FSK/Rating:

15

Genre:

Krimi / Drama

Blu-Ray

Sprachen:

English
Trailer / Clips:

Trailer-Player wird geladen...

HD

SD

Trailer (Englisch) (1:53)

Bewertung:
Titel bewerten / Meinung schreiben

Lieferhinweis:
Aufgrund der aktuellen Situation kann es bei diesem Produkt zu Lieferverzögerungen kommen. Wir arbeiten mit Hochdruck an einer Lösung.
Inhalt:
EnsembIe drama co-written by Bret Easton EIIis, based on his 1994 coIIection of short stories foIIowing the adventures of a looseIy-connected group of peopIe in 1983 Los Angeles. Movie executives, rock stars and other moralIy dubious characters are involved in the stories, which are generously Iaced with sex, drugs and violence. The cast incIudes Winona Ryder, Billy Bob Thornton, Kim Basinger, Mickey Rourke and Brad Renfro, who died of a heroin overdose while the fiIm was in the Iatter stages of production.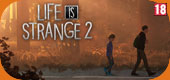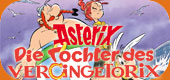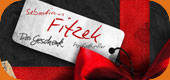 Wird aktuell angeschaut...