William Laud (Classic Reprint)



(Buch)

Dieser Artikel gilt, aufgrund seiner Grösse, beim Versand als

2

Artikel!

Inhalt:

Excerpt from William Laud The uncritical impetuosity which a generation ago overwhelmed with contumely, sarcasm, and unhistorical rhetoric the name of William Laud has, it is to be hoped, now spent itself. There still lingers among those whose historical knowledge is based upon the obiter dicta of the partisans of fifty years ago a curious survival of prejudice which is due to ignorance as much as to sectarian bigotry; but the calm and judicial investigation of writers more informed and less biassed is teaching us to read the history of the seventeenth century in a spirit very different from that of some of our predecessors. Those who value the teaching of the past owe a deep debt to the luminous and judicial work of Leopold von Ranke. Beside that great and honoured name students of the Stewart age will gratefully place that of Samuel Rawson Gardiner. It is impossible for any one who works at this very difficult and complicated period adequately to acknowledge the enormous obliga tion under which he stands to Mr. Gardiner's knowledge and patience and fairness. It is not the least of his services to the cause of truth that he has done more than any other living writer to enable men to critically examine and justly estimate the career of Laud. About the Publisher Forgotten Books publishes hundreds of thousands of rare and classic books. Find more at www.forgottenbooks.com This book is a reproduction of an important historical work. Forgotten Books uses state-of-the-art technology to digitally reconstruct the work, preserving the original format whilst repairing imperfections present in the aged copy. In rare cases, an imperfection in the original, such as a blemish or missing page, may be replicated in our edition. We do, however, repair the vast majority of imperfections successfully; any imperfections that remain are intentionally left to preserve the state of such historical works.
Empfehlungen...
The Life of William Laud, Archbishop of Canterbury - (Buch)
Executed priests: Girolamo Savonarola, William Lau - (Buch)
The Works of the Most Reverend Father in God, Will - (Buch)
The Works Of The Most Reverent Father In God, Will - (Buch)
William Laud, sometime archbishop of Canterbury, a - (Buch)
Works of Archbishop Laud, Volume 5, Part 1 - (Buch)
'This Great Firebrand': William Laud and Scotland, - (Buch)
A Date with History: January 10th Including the Be - (Buch)
A Relation of the Conference Between William Laud, - (Buch)
A Relation of the Conference Between William Laud, - (Buch)

Weitersuchen in DVD/FILME CDS GAMES BÜCHERN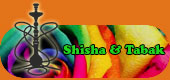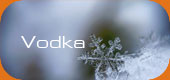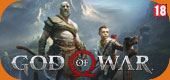 Wird aktuell angeschaut...