Utah: The Land Blossoming Valleys (Classic Reprint)



(Buch)

Dieser Artikel gilt, aufgrund seiner Grösse, beim Versand als

3

Artikel!

Inhalt:
Excerpt from Utah: The Land Blossoming Valleys

The world has seen many and wonderful migrations. One of the most important of these, in American history, was when the Pilgrims left England and settled in New England. They had one chief Object in leaving home, position, work and friends behind. They came to a new country in order that they might have freedom to wor ship God! Yet these same people in a very few years, and their descendants after them, Showed the frailty of their human nature by persecuting those who differed from them in matters of religion. It was this same desire for religious freedom that sent forth the Mo'rmons to their new home.

How important to the nation at large the forced migra tion of the Mormons will be considered in the future it is not for me to forecast, but its importance to the State of Utah is evident. Without it there would have been no Utah as we know it today. Hence it will be apparent that no account of Utah can be written with any preten tion to comprehensiveness that does not fully take into account Mormonism and all its chief factors, or at least those that have in¿uenced the making of the State in the beginning and its shaping up to the present day.

Leading among these factors, necessarily, are Joseph Smith, the founder of the Mormon system of religious belief, Brigham Young, his energetic and statesmanlike successor, and the peculiar tenets of the Mormon religion that so won the hearts of its followers that they were willing to be led, through untold hardships, to their land of refuge in the far-away west.

It is a self-evident proposition that without Brigham Young the Utah we know would not exist, and it is equally certain that without Joseph Smith and his Book of Mormon, his revelations and church organization, there would have been no Brigham Young; nor would there have been a church of a peculiar people ready to be led by him into the unknown Land of Zion.

About the Publisher

Forgotten Books publishes hundreds of thousands of rare and classic books. Find more at www.forgottenbooks.com

This book is a reproduction of an important historical work. Forgotten Books uses state-of-the-art technology to digitally reconstruct the work, preserving the original format whilst repairing imperfections present in the aged copy. In rare cases, an imperfection in the original, such as a blemish or missing page, may be replicated in our edition. We do, however, repair the vast majority of imperfections successfully; any imperfections that remain are intentionally left to preserve the state of such historical works.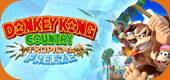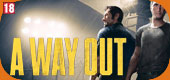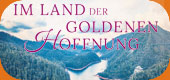 Wird aktuell angeschaut...