The Informers



(Buch)

Dieser Artikel gilt, aufgrund seiner Grösse, beim Versand als

3

Artikel!

Inhalt:
From the New York Times bestselling author of American Psycho and Less Than Zero comes a nihilistic novel set in the early eighties that portrays a chilling descent into the abyss beneath L.A.'s gorgeous surfaces. • "Skillfully accomplishes its goal of depicting a modern moral wasteland…. Arguably Ellis's best." —The Boston Globe

The basis of the major motion picture starring Billy Bob Thornton, Kim Basinger and Mickey Rourke, The Informers is a seductive and chillingly nihilistic novel, in which Bret Easton Ellis, returns to Los Angeles, the city whose moral badlands he portrayed so unforgettably in Less Than Zero.

This time is the early eighties. The characters go to the same schools and eat at the same restaurants. Their voices enfold us as seamlessly as those of DJs heard over a car radio. They have sex with the same boys and girls and buy from the same dealers. In short, they are connected in the only way people can be in that city.

Dirk sees his best friend killed in a desert car wreck, then rifles through his pockets for a last joint before the ambulance comes. Cheryl, a wannabe newscaster, chides her future stepdaughter, "You're tan but you don't look happy." Jamie is a clubland carnivore with a taste for human blood. 

Look for Bret Easton Ellis's new novel, The Shards!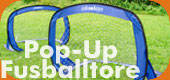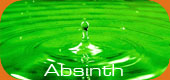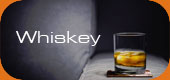 Wird aktuell angeschaut...