The Emu, Vol. 2: A Quarterly Magazine to Popularise the Study and Protection of Native Birds (Classic Reprint)



(Buch)

Dieser Artikel gilt, aufgrund seiner Grösse, beim Versand als

2

Artikel!

Inhalt:
Excerpt from The Emu, Vol. 2: A Quarterly Magazine to Popularise the Study and Protection of Native Birds The name Penguin was originally given by Spanish sailors to the short-winged northern Auks and Divers from the quantity of fat found on them (penguigo); and on the discovery of the Southern Ocean the same name was employed for the somewhat similar birds found there. Subsequently the name was dropped for the northern birds and retained for the southern ones only. Penguins are evidently adapted for an aquatic life. They have lost their power of flight by this adaptation, and not by degeneration. The feathers of the wings and body are reduced to small dimensions, almost like scales, which form a continuous covering all over the body; and the only tolerably long feathers with quills are in the tail, or form plumes on the head. There are no quill feathers in the wing. Of all birds they are the most expert divers, using their wings for locomotion under water, and keeping their feet stretched out straight behind them. In fact, they fly through the water as other birds fly through the air; only as the bird is lighter than the water, the principal stroke of its wings must be directed upwards to keep it under the surface. For this purpose the muscles which give the up stroke to the wing are more developed than in other birds, with a consequent expansion of the scapula, to which some of these muscles are attached. As the wing is reduced to a flipper, the bones have also become modified, and are broader and flatter than in other birds; and the first digit has become fused to the second. These modifications turn the wing into a strong swimming paddle. So rapid is their flight under water that the Crested Penguins (Catarrhactes) and the Johnnies Pygoscelis) spring out of the water, with their wings close to their sides, and take a long leap through the air like porpoises. Penguins are the only birds which can swallow their food under water; but they have not developed any structural modification to enable them to do this. About the Publisher Forgotten Books publishes hundreds of thousands of rare and classic books. Find more at www.forgottenbooks.com This book is a reproduction of an important historical work. Forgotten Books uses state-of-the-art technology to digitally reconstruct the work, preserving the original format whilst repairing imperfections present in the aged copy. In rare cases, an imperfection in the original, such as a blemish or missing page, may be replicated in our edition. We do, however, repair the vast majority of imperfections successfully; any imperfections that remain are intentionally left to preserve the state of such historical works.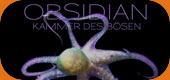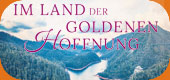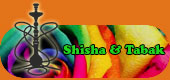 Wird aktuell angeschaut...