Our Cats and All about Them: Their Varieties, Habits, and Management, And for Show, the Standard of Excellence and Beauty



(Buch)

Dieser Artikel gilt, aufgrund seiner Grösse, beim Versand als

2

Artikel!

| | |
| --- | --- |
| Lieferstatus: | i.d.R. innert 5-10 Tagen versandfertig |
| Veröffentlichung: | 2006 |
| Genre: | Ratgeber |
| ISBN: | 9781846640964 |
| EAN-Code: | 9781846640964 |
| Verlag: | Read Country Book |
| Einband: | Kartoniert |
| Sprache: | English |
| Dimensionen: | H 216 mm / B 140 mm / D 15 mm |
| Gewicht: | 335 gr |
| Seiten: | 260 |
| Zus. Info: | 1:B&W 5.5 x 8.5 in or 216 x 140 mm (Demy 8vo) Perfect Bound on Creme w/Gloss Lam |
| Bewertung: | Titel bewerten / Meinung schreiben |

Inhalt:
OUR CATS AND ALL ABOUT THEM: THEIR VARIETIES, HABITS, AND MANAGEMENT AND FOR SHOW, THE STANDARD OF EXCELLENCE AND BEAUTY. By Harrison Weir. A READ COUNTRY BOOKS CLASSIC REPRINT. Originally published in 1889 this rare book has long been considered a classic among cat books. It is now very hard to find in its first edition. READ COUNTRY BOOKS have republished it, using the original text and illustrations as part of their HISTORY OF THE CAT series. The author spent over fifty years carefully researching the history, and observing the nature of the cat in preparation for writing this important work. He noted their habits, watched their ways and found lasting pleasure in their companionship. The book abounds with Harrison Weir's beautiful engravings of cat varieties and associated subjects. Two hundred and sixty pages contain many Comprehensive Chapters on the ways of the cat, its habits, instincts, peculiarities, usefulness, colours, markings, forms, etc. Other chapters deal with the folk and other lore, including superstitions and proverbs, both ancient and modern, connected with the cat. Of much interest to the serious cat enthusiast will be the notes and descriptions on the various varieties of cat: Long Haired Cats The Angora. The Persian Cat. The Russian Long Haired Cat. The Tortoiseshell Cat. Tabby Cats. The Abyssinian. White Cats. Black Cats. Blue Cats. Siamese Cats. Manx Cats. Wild Cats. Various Others. Also included is information on breeding, mating, diseases, showing, points etc. This is a fascinating and well illustrated read for any cat lover or historian of the breeds, but also contains much information that is still useful and practical today. Many of the earliest cat books, particularly those dating back to the 1900s and before, are now extremely scarce and increasingly expensive. READ COUNTRY BOOKS are republishing these classic works in affordable, high quality, modern editions, using the original text and artwork.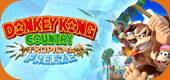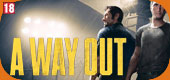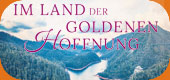 Wird aktuell angeschaut...