House Decoration - Comprising Whitewashing, Paperhanging, Painting, etc. - With Numerous Engravings and Diagrams



(Buch)

Dieser Artikel gilt, aufgrund seiner Grösse, beim Versand als

2

Artikel!

Inhalt:
This vintage book contains a guide to decorating houses, focusing on interior painting and related subjects. Exploring everything from whitewashing to embellishing ceilings and beyond, this easy-to-digest handbook is ideal for those interested in painting and decorating the insides of their homes. Profusely-illustrated and full of expert tips, "House Decorating" would make for a fantastic addition to collections of DIY literature. Paul Nooncree Hasluck (1854 - 1916) was an Australian writer and editor. He was a master of technical writing and father of the 'do-it-yourself' book, producing many works on subjects including engineering, handicrafts, woodwork, and more. Other notable works by this author include: "Treatise on the Tools Employed in the Art of Turning" (1881), "The Watch-Jobber's Handy Book" (1887), and "Screw-Threads and Methods of Producing Them" (1887). Contents include: "On Colour and Paints", "Pigments", "Oils, Driers, Varnishes, Etc.", "Tools Used by Painters", "How to Mix Oil Paints", "Distemper or Tempera Painting", "Whitewashing and Decorating a Ceiling", "Painting a Room", "Preparing a Room", "Embellishment of Walls and Ceilings", etc. Many vintage books such as this are increasingly scarce and expensive. It is with this in mind that we are republishing this volume now in an affordable, modern, high-quality edition complete with a specially-commissioned new biography of the author. First published in 1897.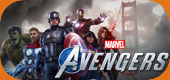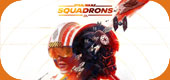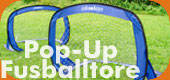 Wird aktuell angeschaut...