Harvey Cushing - Surgeon - Author - Artist



(Buch)

Dieser Artikel gilt, aufgrund seiner Grösse, beim Versand als

3

Artikel!

Inhalt:
Text extracted from opening pages of book: HARVEY GUSHING Swgeon, Author, Artist Harvey Gushing Surgeon, Author, Artist ELIZABETH H. THOMSON Foreword by John F. Fulton 1950 Henry Schuman New York This book is affectionately dedicated to My Mother Julia Bristol Thomson And the Memory of my Father Walter Ira Thomson FOREWORD FOLLOWING THE APPEARANCE OF HARVEY CUSH ing's detailed two-volume Life of Sir William Osier, there were requests for a briefer account which would come more within the purse and compass of the lay reader and the medi cal student. Mrs. Edith Gittings Reid, an old friend of Balti more days, responded with her well-known volume that appeared in 1931 under the title, The Great Physician. After the publication of my biography of Dr. Gushing, a number of reviewers and many correspondents expressed the same hopethat a shorter story might sometime be prepared for the general reader and the young physician and surgeon who might be put off by the size of my text. Having had mis givings about publishing so extended an account, I welcomed Mr. Schuman's proposal that Miss Thomson, who had helped me prepare my biography for press, undertake an account of Gushing for The Life of Science Library to which she and I had already contributed a life of Benjamin Silliman. Inevitably when a new biography is written, fresh source materials and new anecdotes come to light which give further insight into the character of the subject. In the case of Dr. Gushing these new materials have been of particular interest, and Miss Thomson has utilized them freely* She has also re studied the sources that I used and in many instances found sidelights that I had missed. Such is the wealth of materialthat, except for official correspondence, the letters selected for this volume are for the most part entirely different from Wit FOREWORD those which I included. The result is a completely new biog raphy, written with the general reader in mind. For this reason, and because the story has been most skillfully woven, I believe Miss Thomson's biography will have a wider appeal than my earlier account. A welcome feature of the book is that it gives a much clearer picture of the large part that Mrs. Gushing played in influencing Dr. Cushing's career and in directing the energies of their children. During her lifetime I was unable adequately to emphasize Mrs. Cushing's role, and I feel that Miss Thom son has told this aspect of the story with sympathy and keen apperception. The chapter on Dr. Cushing's relations with his patients casts light, also welcome, on a phase of his life that a number of reviewers felt I had not adequately brought out in my biography. Following Dr. Cushing's good example of keeping himself out of the Osier biography, I attempted to do likewise in my account of him. However, Miss Thomson has felt that her readers might care to know something of our relationship, so with some diffidence I have placed my files at her disposal and although she has quoted rather more widely from my letters than seems decent, I have not felt inclined to protest because, having written one life of Dr. Gushing, I wanted in no way to influence his next biographer. I can add that this is entirely Miss Thomson's book and that it is written with an insight which a man seldom, if ever, achieves. John F. Fulton Yale University October, CONTENTS Foreword vii Author's Preface ix i The Western Reserveof Connecticut 3 1 1 As the Twig Is Bent 1 1 in Son of Yale 18 i v Upperclassman 3 1 v Medical Student at Harvard 39 vi The Halfway Mark 54 vii A Great Place to Grow Hair and Wear Out Shoes 66 vin The Johns Hopkins Hospital 70 ix Resident in Surgery 79 x A Young Provincial Abroad 94 xi The Closed Door 112 xn For Books Are Not Absolutely Dead Things 123 xin The Discouraging Years 133 xiv The Doghouse 146 xv The Path Broadens 154 xvi Hopes Fulfilled 166 xiii fc W CONTENTS xvii Return to Boston 177 xvni The Marrow of Tragedy 185 xix Administrator 203 xx A Family of Ind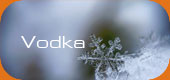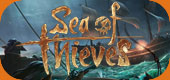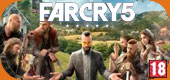 Wird aktuell angeschaut...