The Snowman: A Harry Hole Novel



(Musik CD)

Dieser Artikel gilt, aufgrund seiner Grösse, beim Versand als

3

Artikel!

Inhalt:
"Jo Nesbø is my new favorite thriller writer and Harry Hole my new hero." —Michael Connelly

"With Henning Mankell having written his last Wallander novel and Stieg Larsson no longer with us, I have had to make the decision on whom to confer the title of best current Nordic writer of crime fiction. After finishing Jo Nesbø's The Snowman, I hesitate no longer . . . This is crime writing of the highest order, in which the characters are as strong as the story, where an atmosphere of evil permeates, and the tension begins in the first chapter and never lets up." —Times (UK)

"The Snowman is a superb thriller—smart, stylish, beautifully paced and meticulously plotted . . . Nesbø is such an insightful portraitist that Hole and all the secondary characters are convincing at just about every bloody turn . . . The psychological aspects of the novel are on a par with Ruth Rendell's inspector Wexford mysteries. Ultimately, though, what sets Nesbø apart is his ability to keep the pages turning with such intellectual dexterity." —Newsday
 
"Every now and then, a truly exceptional crime novel comes along, something so gripping that it recalls classics such as The Silence of the Lambs. Jo Nesbø has pulled it off with The Snowman . . . [which] establishes him as a writer of rare ingenuity and total confidence." —Sunday Times (UK)
 
"Irresistibly addictive . . . This is reading as you experienced it in childhood, without any gap between eye and mind, but with the added pleasures that adult plots and adult characters can bring . . . It is Nesbø's plots—brilliantly conceived, carefully worked out, and complicatedly satisfying—that finally make [his books] unputdownable." —Slate

"Nesbø is being hailed as the next Stieg Larsson or Henning Mankell . . . Apt comparisons, but they don't go far enough. This is simply the best detective novel this reviewer has read in years . . . Nesbø's latest thriller reads like a symphony, from the thundering first chords that pull the reader into a magical world through the delicately enticing development in which motifs and story strands are woven together leading to a pounding, furious conclusion." —Library Journal (starred)
 
"Erica Jong meets Stephen King meets, yes, Stieg Larsson in this superb thriller." —Kirkus Reviews (starred)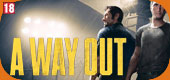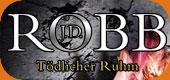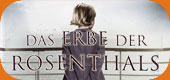 Wird aktuell angeschaut...