The Book Thief



(Musik CD)

Dieser Artikel gilt, aufgrund seiner Grösse, beim Versand als

3

Artikel!

Inhalt:
"Brilliant and hugely ambitious…Some will argue that a book so difficult and sad may not be appropriate for teenage readers…Adults will probably like it (this one did), but it's a great young-adult novel…It's the kind of book that can be life-changing, because without ever denying the essential amorality and randomness of the natural order, The Book Thief offers us a believable hard-won hope…The hope we see in Liesel is unassailable, the kind you can hang on to in the midst of poverty and war and violence. Young readers need such alternatives to ideological rigidity, and such explorations of how stories matter. And so, come to think of it, do adults." -New York Times, May 14, 2006
"The Book Thief is unsettling and unsentimental, yet ultimately poetic. Its grimness and tragedy run through the reader's mind like a black-and-white movie, bereft of the colors of life. Zusak may not have lived under Nazi domination, but The Book Thief deserves a place on the same shelf with The Diary of a Young Girl by Anne Frank and Elie Wiesel's Night. It seems poised to become a classic."
- USA Today
"Zusak doesn't sugarcoat anything, but he makes his ostensibly gloomy subject bearable the same way Kurt Vonnegut did in Slaughterhouse-Five: with grim, darkly consoling humor."
- Time Magazine
"Elegant, philosophical and moving...Beautiful and important."
- Kirkus Reviews, Starred
"This hefty volume is an achievement...a challenging book in both length
and subject..."
- Publisher's Weekly, Starred
"One of the most highly anticipated young-adult books in years."
- The Wall Street Journal
"Exquisitely written and memorably populated, Zusak's poignant tribute to words, survival, and their curiously inevitable entwinement is a tour
de force to be not just read but inhabited."
- The Horn Book Magazine, Starred
"An extraordinary narrative."
- School Library Journal, Starred
"The Book Thief will be appreciated for Mr. Zusak's audacity, also on display in his earlier I Am the Messenger. It will be widely read and admired because it tells a story in which books become treasures. And because there's no arguing with a sentiment like that."
- New York Times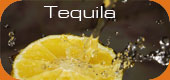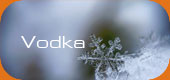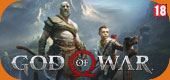 Wird aktuell angeschaut...