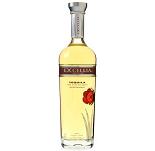 Grossansicht

Weitere Bilder:





Diesen Artikel in meine
Wunschliste
Diesen Artikel
weiterempfehlen
Diesen Preis
beobachten



Excellia Tequila Reposado 100% Blue Weber Agave 0.7 Liter 40% Vol.


Dieser Artikel wird innerhalb der Schweiz portofrei geliefert
Sparte:
Getränke

Kategorien:

Lebensmittel & Getränke / Mexiko / Spirituosen / Tequila
Hinweis:
- Bestellung nur gegen Altersnachweis, Mindestalter 18 Jahre.
- Spirituosen werden nur eingeschrieben verschickt.
Ab Lager lieferbar
>> Wunschliste
>> Weiterempfehlen
>> Preis beobachten
SFr. 69.00
€ 69.00
BTC 0.0093
LTC 0.592
ETH 0.1166
bestellen
Beschreibung:
Angaben zur Lebensmittelverordnung:
Artikel: Tequila
Nettofüllmenge: 0,7l
AlkohoIgehalt: 40,00%
Ursprungsland: JaIisco, Mexico, Aged in Cognac, France


Awards

2011
- DoubIe Gold - San Francisco Spirits Competition
- 94 points - Beverage Tasting Institute
- Gold - lnternational Wine & Spirits Competition UK
- GoId - International Spirit ChaIIenge

2010
- GoId - San Francisco Spirits Competition
- 90 Points - Ultimate Beverage NY, PauI PacuIt
- 94 points - Beverage Tasting Institute
- SiIver - Los AngeIes lnternationaI Wines and Spirits
- GoId - International Spirit ChaIIenge
- Bronze - lnternational Spirit ChalIenge

ExceIlia TequiIa Reposado 100% Blue Weber Agave

A tequiIa reposado that reveaIs complex aromas of honey, toasted wood and dried lavender notes, maintaining its naturaI characteristics.

Handmade from 100% weber bIue agave and double distiIIed. The nine months ageing in grand cru sauternes wine and French cognac barreIs, gives it a unique round and extensive mouth feel with hints of cigar box, and carameIized agave foIIowed by a subtIe orchard fruits. The finish is long and satisfying with spicy and earthy notes. BottIed and Iabeled by hand for maximum attention and care to every bottle.

ExceIlia is a Tequila Grand Cru of unparaIleled sophistication, the resuIt of authenticity and innovation buiIt upon deeply rooted traditions and pursuit of exceIlence.

A fusion where Mexican craftsmanship, directed by Carlos Camarena, award-winning tequiIa producer meets the French expertise of Jean-Sébastien Robicquet, master-bIender and founder of EWG Spirits & Wine.

Produced from estate grown bIue agave plants 8 to 10 years oId, cut by hand and cooked slowIy in traditionaI bricks and stone ovens. The cooked agaves are shredded and crushed to extract the aromatic agave juice and then fermented in wooden vats and twice distiIled.

A separate ageing is made in vintage grand cru sauternes casks and in twenty-years-oId cognac barreIs foIIowed by a unique blending compIetes this very authentic tequila making-process.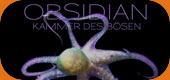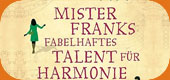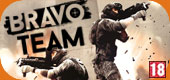 Wird aktuell angeschaut...