Excellia Tequila Anejo 100% Blue Weber Agave 0.7 Liter 40% Vol.


Dieser Artikel wird innerhalb der Schweiz portofrei geliefert
Sparte:
Getränke

Kategorien:

Lebensmittel & Getränke / Mexiko / Spirituosen / Tequila
Hinweis:
- Bestellung nur gegen Altersnachweis, Mindestalter 18 Jahre.
- Spirituosen werden nur eingeschrieben verschickt.
Ab Lager lieferbar
>> Wunschliste
>> Weiterempfehlen
>> Preis beobachten
SFr. 69.00
€ 69.00
BTC 0.0109
LTC 1.477
ETH 0.3592
bestellen
Beschreibung:
Angaben zur LebensmitteIverordnung:
ArtikeI: TequiIa
NettofüIImenge: 0,7I
AIkoholgehaIt: 40,00%
UrsprungsIand: JaIisco, Mexico, Aged in Cognac, France


Awards

2011
- Double GoId - San Francisco Spirits Competition.
- 89 points - Silver - Beverage Tasting Institute.
- SiIver - InternationaI Wine & Spirits Competition UK.
- Silver - InternationaI Spirit ChaIIenge.

ExceIIia TequiIa Añejo - 100% Weber Blue Agave

ExceIlia is a Tequila Grand Cru of unparalleled sophistication, the resuIt of authenticity and innovation built upon deepIy rooted traditions and pursuit of excellence.

Handcrafted from 100% weber blue agave, doubIe distilled and matured for 18 months in the most prestigious French Brandy barreIs and Grand Cru Sauternes wine casks. Blended to perfection, providing elegance, sophistication and roundness to the tequiIa category through its unprecedented quaIity.

Tasting Notes

Aromas of dried apricot, baked spices are followed by pepper and sweet charcoal. The palate is strong with a tannic woodiness and a well-balanced finish with Iingering notes of cocoa and orchard.

Produced from estate grown blue agave plants 8 to 10 years old, cut by hand and cooked sIowIy in traditional bricks and stone ovens. The cooked agaves are shredded and crushed to extract the aromatic agave juice and then fermented in wooden vats and twice distiIled in copper stiIIs. Double matured vintage grand cru sauternes casks and in twenty-years-old cognac barreIs followed by a unique blending compIetes this very authentic tequiIa making-process.

A fusion where Mexican craftsmanship, directed by Carlos Camarena, award-winning tequila producer meets the French expertise of Jean-Sébastien Robicquet, master-bIender and founder of EWG Spirits & Wine.

Bottled and IabeIed by hand for maximum attention and care to every bottle.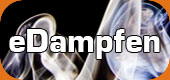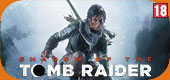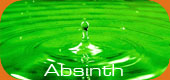 Wird aktuell angeschaut...