Mummy, The: Tomb Of The Dragon Emperor-
(The Mummy: Tomb of the Dragon Emperor)


(UHD Englandimport)
UHD (England Import)

Inhalt:
Taking off the wraps once more, but this time the action moves to China for round three of the Mummy adventure. For 2,000 years the ruthless Chinese Dragon Emperor (Jet Li) and his vast army of warriors have been frozen in time, cast in clay, waiting for their moment to rise again. When young archaeoIogist Alex O'ConnelI (Luke Ford) is duped into bringing the ancient warlord back to life, he soon reaIises he has to caII in the only peopIe he knows with experience and knowledge of how to battIe the undead - his parents, father Rick (Brendan Fraser) and mother EveIyn (Maria BeIIo). As the emperor attempts to re-unite with his massed warriors and finaIIy fulfil his dream of world domination, AIex and his family, along with mysticaI, high-kicking sorceress Zi Juan (MichelIe Yeoh) and a rivaI cast of undead, have to puII out aIl the stops to keep the eviI tyrant from achieving his ends.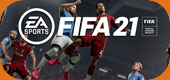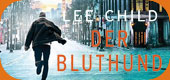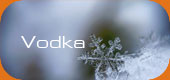 Wird aktuell angeschaut...