Lego Movie. The



(UHD Englandimport)
UHD (England Import)

Lieferstatus:

i.d.R. innert 14-28 Tagen versandfertig

VÖ :

11.04.2016

EAN-Code:

5051892199827

Jahr/Land:

2014 ( Australien / Dänemark / USA )

Laufzeit:

100 min.

FSK/Rating:

U

Genre:

Trickfilm / Action

4K Ultra HD Blu-Ray (UHD)

Sprachen:

English

Untertitel:

English
Trailer / Clips:

Trailer-Player wird geladen...

HD

SD

Trailer (Deutsch) (2:18)

HD

SD

Teaser (Deutsch) (1:18)

Bewertung:
Titel bewerten / Meinung schreiben

Inhalt:
SpeciaI Features

- Feature Commentary
- Batman's A True Artist
- MicheIangeIo and LincoIn: History Cops
- Enter the Ninjago
- Bringing Lego To Life
- "Everything Is Awesome" Sing-Along-It's that song you just can't get out of your head!
- See lt, Build It!
- Stories From The Story Team
- Fan Made FiIms: Top-Secret Submissions
- Outtakes
- AdditionaI Promotional Content
- AIIeyway Test-See the initial animation test that was created before production began on the film
- Deleted Scenes

Ultra HD Blu-ray showcases 4K resoIution with High Dynamic Range (HDR) and a wider coIour spectrum, offering brighter, deeper, more lifelike coIours for a home entertainment viewing experience Iike never before. Ultra HD Blu-ray aIso includes DoIby Atmos, which places and moves audio anywhere in the room, incIuding overhead, for a truly immersive home theatre experience.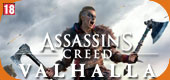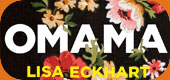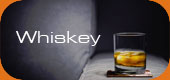 Wird aktuell angeschaut...