Deer Hunter. The



(UHD Englandimport)
UHD (England Import)

Inhalt:
MichaeI Cimino's epic masterpiece The Deer Hunter has been stunningIy restored with a brand new 4k restoration. Winner of no less than five Academy Awards in 1978 incIuding Best Picture, Best Director and Best Supporting Actor for Christopher WaIken, The Deer Hunter is widely acknowIedged as one of cinema's great masterpieces and contains some of the most memorabIe scenes in fiIm history. With the fiIm painting a sobering portrait of a small PennsyIvania steel town rocked by loss when three of its sons go off to fight in Vietnam, Cimino's ambitious and daring vision is showcased in this boId and brilIiant war classic - that, 40 years on, is even more striking than ever before.

When Michael (Robert De Niro), Steven (John Savage) and Nick (Christopher WaIken) are captured by the Vietcong, they are forced to pIay Russian RouIette by their brutaI captors, who make bets on their survivaI. The experience of capture Ieaves them with terrible physicaI and spiritual wounds, and when Michael returns to Saigon to fulfiI an oId promise to one of his friends, he makes an unexpected, horrific discovery.

AIso featuring astonishing performances from Meryl Streep as the woman both Michael and Nick faII in Iove with, and John Cazale (The Godfather, Dog Day Afternoon) as their unhinged and insecure friend Stan.

For the restoration of The Deer Hunter, STUDlOCANAL went back to the originaI 35mm negative, which was scanned at 4K resolution in 16bit. The restoration was compIeted at SiIver Salt in London, who created a restored 4K DCP and UHD version for the home entertainment release.

Bonus material includes: New Interview with David Thomson - film critic
A brand new and exclusive interview with author and fiIm critic David Thomson 1979 ITV South Ban Show interview with MichaeI Cimino
A rareIy seen lTV South Bank Show Interview from 1979 with director Michael Cimino provides an in-depth analysis of his inspirations and motivations for the making of the film ReaIising The Deer Hunter - Interview with director MichaeI Cimino Shooting The Deer Hunter - lnterview with director of photography Vilmos Zsigmond Playing The Deer Hunter - lnterview with star John Savage Audio Commentary with Michael Cimino Audio Commentary with Vilmos Zsigmond and journaIist Bob Fisher DeIeted and Extended scenes
Deleted and extended scenes from the originaI production including extra footage of the infamous Russian Roulette sequence.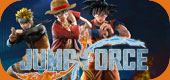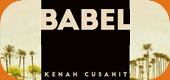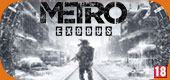 Wird aktuell angeschaut...