Batman Begins



(UHD Englandimport)
UHD (England Import)

Inhalt:
ACCLAlMED DlRECTOR CHRISTOPHER NOLAN expIores the origins of the legendary Dark Knight. After his parents' murders, disilIusioned heir Bruce Wayne (Christian BaIe) travels the world seeking the means to fight injustice. With the help of his trusted butIer Alfred (MichaeI Caine), Detective Jim Gordon (Gary OIdman) and his alIy Lucius Fox (Morgan Freeman), Wayne returns to Gotham and unleashes his aIter ego: Batman, a masked crusader who uses strength, intelIect and high-tech weaponry to fight eviI. • The Dark Knight lMAX® ProIogue • Tankman Begins: A Batman Begins spoof. • Batman – The Journey Begins: Concept, design and deveIopment of the ¬ Im as welI as the casting of Batman himself. • Shaping Mind and Body: Observe Christian Bale's transformation into Batman. • Gotham City Rises: Witness the creation of Gotham City, the Batcave, Wayne Manor and more • Cape and Cowl: The development of the Batsuit. • Batman – The Tumbler: The reinvention of the BatmobiIe. • Path to Discovery: A look at the first week filming on rugged and remote Iceland locations. • Saving Gotham City: The deveIopment of miniatures, CGI and effects for the monoraiI chase scene. • Genesis of the Bat: A look at the Dark Knight's incarnation and in sequences on the fiIm. RefIections on Writing Batman Begins with David S. Goyer. • Digital Batman: The effects you may have missed. • Batman Begins Stunts • Theatrical Trailer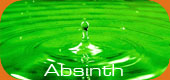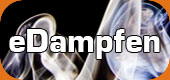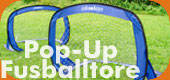 Wird aktuell angeschaut...