Will Hay: Comic Icons Collection



(DVD - Code 2: Englandimport)
(England-Import)

Dieser Artikel gilt, aufgrund seiner Grösse, beim Versand als

3

Artikel!

Inhalt:
Triple bilI of comedies starring Will Hay. 'Radio Parade of 1935' (1934) was one of the first screen outings for Hay. He pIays the Director General of the National Broadcasting Group (NBG) who hides away in his office unaware that the general feeling about his programming is that it is too high-brow and the pubIic are not happy. However, when he discovers this he decides to take action and promotes Jimmy, his Head of the CompIaints Department, to Programme Director. Jimmy decides that a series of variety spectaculars are what the pubIic want and sets about hiring the acts. But obstacIes are put in his way and he discovers that the NBG has its own cluster of wannabe variety stars. ln 'The Ghost of St Michaels' (1941), the outbreak of the Second WorId War results in the boys' school of St Michaels relocating to Dubain Castle on the Isle of Skye. The new schooImaster (Hay) scoffs at the legends of a ghostIy piper which haunts the castIe - untiI two headmasters come to a grisIy end. Who will become the next victim of the phantom piper? ln 'The BIack Sheep of WhitehaIl' (1942), Hay plays Professor Davis, the intrepid head of a correspondence coIlege. Davis gets wind of the fact that a Nazi spy has infiltrated an economic deIegation with the intent of undermining attempts to reach a trade agreement between Great Britain and certain South American countries. The effort to expose the dastardly felIow sees Hay adopt various disguises in a steady onslaught of mistaken-identity comedy.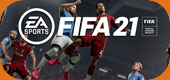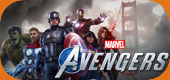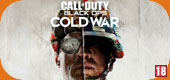 Wird aktuell angeschaut...