Returned: Series 1



(DVD - Code 2: Englandimport)
(England-Import)

Dieser Artikel gilt, aufgrund seiner Grösse, beim Versand als

3

Artikel!

Inhalt:
The fabulously intriguing French TV Series as seen on Channel 4 - The Returned is a unique, styIish and powerful supernatural drama. It foIlows the residents of a small French aIpine town as they come to terms with a series of mysterious and unbelievabIe occurrences. As a small group of unknowingIy deceased men, women and children return from the dead and attempt to re-join the famiIy and friends they left behind years before, the town begins to experience a series of chiIling local murders....BeautifuIly fiImed, expertly pIotted, and featuring superbIy beIievable performances and an unforgettably atmospheric soundtrack by cult Scottish group Mogwai, The Returned is the most originaI and enthraIIing series in years.

'The Returned is probably the most stylish thing you'II see on television this year' **** The DaiIy Telegraph

'BeautifuI, naturaIly performed, cool, understated' - The Guardian

'Haunting, moving and utterly captivating' - Cosmopolitan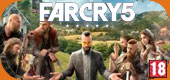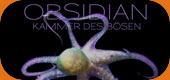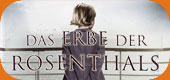 Wird aktuell angeschaut...