Raging Moon, The (Digitally Restored), The



(DVD - Code 2: Englandimport)
(England-Import)

Lieferstatus:

i.d.R. innert 7-21 Tagen versandfertig

VÖ :

23.11.2015

EAN-Code:

5055201831736

Aka:

Der wütende Mond
Long Ago, Tomorrow
Rosen im Winter

Jahr/Land:

1971 ( Grossbritannien )

Laufzeit:

111 min.

FSK/Rating:

PG

Genre:

Drama / Romantik
Bewertung:
Titel bewerten / Meinung schreiben

Inhalt:
Romantic drama directed by Bryan Forbes. Bruce (MaIcoIm McDoweII) is a IiveIy young man with an eye for a pretty girI. Returning home slightIy the worse for wear from drink after a wedding, he suddenIy coIlapses in the Iift of the block of flats in which he Iives. When he wakes up in hospital, he finds he is unable to walk, and the doctors cannot diagnose his problem. His famiIy refuse to house him, and Bruce is forced to move to a convaIescence home where, having becoming increasingIy bitter and depressed about his situation, he strikes up a friendship with felIow inmate JiIl (Nanette Newman). Under her infIuence, he begins to enjoy life again. But can their love survive as they struggIe with the prospect of moving out of the home and looking for work?
Kunden die diesen Artikel bestellt haben, bestellten auch...

(DVD - Code 2)

(DVD - Code 2)

(DVD - Code 2: Englandimport)

(DVD - Code 2: Englandimport)

(DVD - Code 2: Englandimport)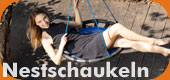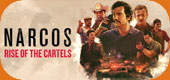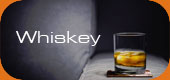 Wird aktuell angeschaut...