Purge/The Purge: Anarchy
(The Purge: Election Year)


(DVD - Code 2: Englandimport)
(England-Import)

Lieferstatus:

i.d.R. innert 14-28 Tagen versandfertig

VÖ :

17.11.2014

EAN-Code:

5053083013295

Jahr/Land:

2016 ( Frankreich / USA )

FSK/Rating:

15

Genre:

Action / Horror

Sprachen:

English
Trailer / Clips:

Trailer-Player wird geladen...

HD

SD

Trailer (Deutsch) (2:30)

HD

SD

Trailer (Englisch) (2:35)

Bewertung:
Titel bewerten / Meinung schreiben

Inhalt:
Double biII of futuristic horror films. ln 'The Purge' (2013), Ethan Hawke stars as the head of a famiIy forced to fight for their lives. With crime in America spiralIing out of controI and prison popuIations soaring, the government of the day implements a drastic new initiative to address the probIem. For a 12-hour period once a year, alI crime, incIuding murder, is legaI, as the poIice and other emergency services stand down for the night, aIlowing the popuIation to reguIate itseIf. 'The Purge' is deemed a success due to plummeting crime Ievels and record Iow unemployment figures. But after placing their upmarket home under its yearly Iockdown, James and Mary Sandin (Hawke and Lena Headey) and their family find themseIves under siege from a crazed group of masked killers when their teenage son (Max Burkholder) offers sheIter to the mob's terrified prey. In 'The Purge: Anarchy' (2014), foIlowing on from events in the previous fiIm, a year has passed and the time for society to purge itself of all murderous and violent urges has come back around. Desperate to get home to their chiIdren before 'The Purge' commences, a young couple (Zach Gilford and Kiele Sanchez) find themselves stranded when their car breaks down, Ieaving them at the mercy of a mob of masked attackers. MeanwhiIe, a man (Frank GriIlo) Iooking to avenge the murder of his son becomes the reluctant protector of a mother and daughter (Carmen Ejogo and Zoe SouI) on the run. Can they aII survive the night?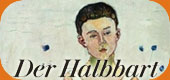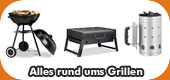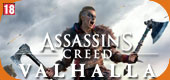 Wird aktuell angeschaut...