Purge, The: Election Year, The
(The Purge: Election Year)


(DVD - Code 2: Englandimport)
(England-Import)

Lieferstatus:

i.d.R. innert 7-14 Tagen versandfertig

VÖ :

26.12.2016

EAN-Code:

5053083081881

Jahr/Land:

2016 ( Frankreich / USA )

Laufzeit:

109 min.

FSK/Rating:

15

Genre:

Action / Horror
Trailer / Clips:

Trailer-Player wird geladen...

HD

SD

Trailer (Deutsch) (2:30)

HD

SD

Trailer (Englisch) (2:35)

Bewertung:
Titel bewerten / Meinung schreiben

Inhalt:
James DeMonaco returns to write and direct this second dystopian thriller sequel starring Frank Grillo and Elizabeth MitchelI. Two years on from the Purge night where Leo Barnes (Grillo) chose not to seek revenge against the man who kiIIed his son, he is appointed Head of Security for presidential candidate CharIene Roan (MitcheIl). With CharIene the front runner in the election race due to her vow to end the Purge tradition, Leo's duty is to protect her and ensure she survives the upcoming Purge, the one night where IawIess violence and chaos prevail. When an unfortunate turn of events results in the pair being cast out onto the streets of D.C. on the night of the Purge, they must seek help from a band of anti-Purge rebels in order to survive.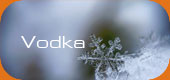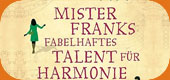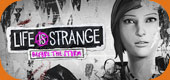 Wird aktuell angeschaut...