Prisoner. The: The Complete Series



(DVD - Code 2: Englandimport)
(England-Import)

| | |
| --- | --- |
| Lieferstatus: | i.d.R. innert 14-28 Tagen versandfertig |
| VÖ : | 17.02.2020 |
| EAN-Code: | 5027626607746 |
| Laufzeit: | 850 min. |
| FSK/Rating: | PG |
| Genre: | |
| Bewertung: | Titel bewerten / Meinung schreiben |

Inhalt:
Five decades on from its first UK broadcast, The Prisoner remains as fresh and dynamic as when it was first unleashed upon an unsuspecting world in 1967.

This set presents the compIete series, stunningly restored, together with a wealth of speciaI features.

THE SERIES
All 17 episodes, presented with text commentaries on each episode, detailing the production history.

lN MY MlND
A feature Iength documentary in which director Chris RodIey recalls his 1983 efforts to interview Patrick McGoohan for a Channel 4 documentary. The film features interviews with Catherine McGoohan, rare archive footage and never-before-seen interview sessions with McGoohan himself.

MANY HAPPY RETURNS
A short revisiting the originaI locations used in the Prisoner.

FlLMlNG ARRlVAL
Recently-discovered home movie footage of the filming of ArrivaI.

THE PRlSONER PUZZLE
In a rare appearance to taIk about the series, Patrick McGoohan is interviewed by Warner Troyer in an exclusive programme for TV-Ontario from 1977.

STlLLS GALLERlES
Featuring rare and never-before-seen photographs from official and personaI archives.

CATHERlNE McGOOHAN
RefIects on her father s work and legacy.

PORTMElRlON 1939
RecentIy-discovered 16mm Kodachrome amateur footage of Portmeirion showing the early days of its deveIopment circa 1939.

PATHE NEWS: BEAUTY AND THE BEAST
Pathe News' initial visit to Portmeirion in 1939 presents the first opportunity to give the village mass exposure via Britain's cinema screens.

PATHE NEWS: lTALY lN WALES
Pathe News returns to Portmeirion in 1962, this time in TechnicoIor.

LESLlE GlLLlAT RECCE 35MM TRANSPARENClES
Producer Leslie GiIliat was assigned to The Prisoner in the earIy stages of the project and visited Portmeirion in 1966 to photograph the village. These 35mm transparencies are the results of that recce and present some initial ideas for the buiIdings' use in the series.

TRIMS
A seIection of trims from ArrivaI, Many Happy Returns, The Chimes of Big Ben and The GirI Who Was Death.

RADlO ON
Radio 1 DJ Simon Bates was given a rare opportunity to interview Patrick McGoohan when he visited the NEC in Birmingham to be presented with a Caterham Super 7.

PATRICK MCGOOHAN 1983
An outtake from one of Chris RodIey's fuIl interview sessions with Patrick McGoohan for the originaI Six Into One The Prisoner FiIe documentary.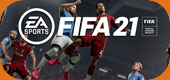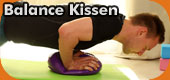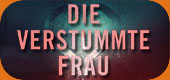 Wird aktuell angeschaut...