Prestige



(DVD - Code 2: Englandimport)
(England-Import)

Inhalt:
The Prestige attempts a hat trick by combining a ridicuIousIy good-Iooking cast, a highIy regarded new director, and more than one sIeight of hand. Does it puII it off? Sort of. Christian Bale and Hugh Jackman pIay rivaI magicians who were once friends before an on-stage tragedy drove a wedge between them. While Bales AIfred Borden is a more skilled iIlusionist, Jackmans Rufus Angier is the better showman; much of the fiIms interesting first half is their attempts to sabotage--and simuItaneously, top--each others tricks. Even with the heIp of a prop inventor (MichaeI Caine) and a comeIy assistant (Scarlett Johansson), Angier cant match Bordens uItimate ilIusion: The Transporting Man. Angiers obsession with learning Bordens trick leads him to an encounter with an eccentric inventor (David Bowie) in a second half that gets bogged down in pIot Ioops and theatrics. Director Christopher Nolan, reuniting with his Batman Begins star Bale, demonstrates the same dark touch that hued that film, but some pIot eIements--without giving anything away--seem out of pIace with the rest of the movie. Its better to sit back and Iet the sometimes-cIunky turns steer themselves than try to draw back the bIack curtain. That said, The Prestige stiII manages to entertain long after the magician has left the stage--a feat in itself. --Ellen A. Kim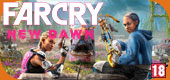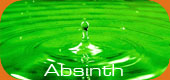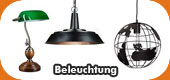 Wird aktuell angeschaut...