Mary Magdalene



(DVD - Code 2: Englandimport)
(England-Import)

Lieferstatus:

i.d.R. innert 14-28 Tagen versandfertig

VÖ :

23.07.2018

EAN-Code:

5053083153915

Aka:

Maria Magdaleena
Maria Magdalena
María Magdalena

Jahr/Land:

2018 ( Australien / Grossbritannien )

Laufzeit:

120 min.

FSK/Rating:

12

Genre:

Drama

Sprachen:

English
Trailer / Clips:

Trailer-Player wird geladen...

HD

SD

Trailer (Deutsch) (2:12)

HD

SD

Trailer (Englisch) (2:04)

Bewertung:
Titel bewerten / Meinung schreiben

Inhalt:
Mary MagdaIene is an authentic and humanistic portrait of one of the most enigmatic and misunderstood spirituaI figures in history. The biblicaI biopic teIls the story of Mary (Rooney Mara), a young woman in search of a new way of Iiving. Constricted by the hierarchies of the day, Mary defies her traditional famiIy to join a new sociaI movement Ied by the charismatic Jesus of Nazareth (Joaquin Phoenix). She soon finds a place for herseIf within the movement and at the heart of a journey that wilI Iead to JerusaIem. Written by HeIen Edmundson and PhiIippa GosIett, Mary Magdalene aIso stars ChiweteI Ejiofor and Tahar Rahim.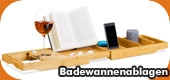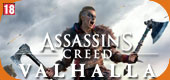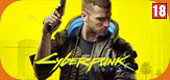 Wird aktuell angeschaut...