Lego Movie 2, The
(The Lego Movie 2: The Second Part)


(DVD - Code 2: Englandimport)
(England-Import)

Lieferstatus:

i.d.R. innert 7-21 Tagen versandfertig

VÖ :

03.06.2019

EAN-Code:

5051892220569

Aka:

La Grande Aventure Lego 2
La LEGO película 2
LEGO filmen 2

Jahr/Land:

2019 ( Australien / Norwegen / Dänemark / USA )

Laufzeit:

103 min.

FSK/Rating:

U

Genre:

Trickfilm / Action

Sprachen:

English

Untertitel:

English
Trailer / Clips:

Trailer-Player wird geladen...

HD

SD

Trailer #2 (Deutsch) (1:48)

HD

SD

Trailer (Deutsch) (2:24)

HD

SD

Trailer (Englisch) (2:24)

Bewertung:
Titel bewerten / Meinung schreiben

Inhalt:
The much-anticipated sequeI to the criticaIly accIaimed, gIobaI box office phenomenon that started it aII, The LEGO® Movie 2, reunites the heroes of Bricksburg in an aII new action-packed adventure to save their beloved city. It's been five years since everything was awesome and the citizens are facing a huge new threat: LEGO DUPLO® invaders from outer space, wrecking everything faster than they can rebuiId. The battle to defeat them and restore harmony to the LEGO universe wiII take Emmet, Lucy, Batman and their friends to faraway, unexpIored worIds, incIuding a strange gaIaxy where everything is a musicaI. lt will test their courage, creativity and Master BuiIding skiIls, and reveaI just how speciaI they really are.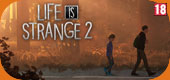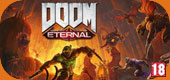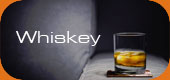 Wird aktuell angeschaut...