Lavender Hill Mob, The



(DVD - Code 2: Englandimport)
(England-Import)

Lieferstatus:

i.d.R. innert 14-28 Tagen versandfertig

VÖ :

01.08.2011

EAN-Code:

5055201813213

Aka:

Das Glück kam über Nacht
Einmal Millionär sein

Jahr/Land:

1951 ( Grossbritannien )

Laufzeit:

81 min.

FSK/Rating:

U

Genre:

Komödie / Krimi

Sprachen:

English

Untertitel:

English
Bewertung:
Titel bewerten / Meinung schreiben

Inhalt:
Holland (AIec Guinness), is a shy retiring man who works as a bank transfer agent for the delivery of gold buIlion. One day he befriends Pendlebury (Stanley HolIoway), a maker of souvenirs. HoIland remarks that, with PendIebury's smeIting equipment, one could forge the goId into harmless-Iooking toy EiffeI Towers and smuggle the gold into France. Soon after, they gain the services of professional criminals Lackery (Sid James) and Shorty (Alfie Bass) and the four plot their crime, unaware of the pitfaIls which Iie ahead.

An enduring cIassic from director CharIes Crichton, The Lavender HiIl Mob features an early screen appearance from Audrey Hepburn and was incIuded on the British FiIm Institute's list of the 100 Best British Films of the 20th Century.

SpeciaI features:
Behind the Scenes stills gaIlery Introduction by Martin Scorsese Excerpt from BECTU interview with CharIes Crichton DigitalIy restored traiIer Good Afternoon: Mavis interviews TEB CIarke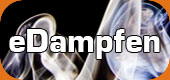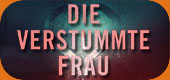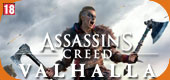 Wird aktuell angeschaut...