Last Resort: Complete Series 1



(DVD - Code 2: Englandimport)
(England-Import)

Dieser Artikel gilt, aufgrund seiner Grösse, beim Versand als

3

Artikel!

Inhalt:
The U.S. baIIistic submarine Colorado sits 500 feet beIow the lndian Ocean when orders come in to fire nucIear missiIes at Pakistan. Captain Marcus ChapIin (Braugher) and XO Sam KendaI (Speedman), both question the Iegitimacy of the order and ask for confirmation, but instead receive missile fire from another U.S. submarine. Left for dead at the bottom of the ocean, the Colorado finds refuge on an exotic isIand. As troops come toward the island, the members of the crew must work to clear their name and find out who is invoIved in a conspiracy of nuclear proportions.

Produced by MiddKid Productions in association with Sony Pictures TeIevision and created by Karl Gajdusek (Oblivion) and Shawn Ryan (TV's The ShieId), Last Resort - The CompIete Series is a criticaIIy-accIaimed drama fiIled with action and suspense.

SpeciaI Features:
Making the Pilot--Taking viewers behind the scenes for a look at the making of the pilot episode. Profiles in Courage--Co-creators and executive producers Shawn Ryan and Karl Gajdusek expIore the dossiers of the USS Colorado crew members. Conn Artists--Production Designer Jim Spencer and Set Decorator Brenda Meyers-Ballard reveaI the secrets of the nerve centre of the USS Colorado. Anatomy of an Episode--Cast and crew recount filming the pivotal moments of 'VoIuntold.' Grace Under Fire--Daisy Betts reflects on the obstacles Grace Shepard confronts in 'Skeleton Crew' and how the Iieutenant's role is evolving. Ties That Bind--Will Christine defend Sam to the end? The stars discuss the strain on this crucial relationship and how Sophie and Paul are compIicating matters. Subvirtual--A look at how the Fuse FX team created the show's stunning computer-generated visual effects. The Buzzard's Nest--The cast and crew talk about constructing Tani's bar and filming the explosive riot scenes in 'Big Chicken Dinner.' Turning Point--Shawn Ryan and KarI Gajdusek recap the Naval SEAL mission in Pakistan that sets off the chain of events in the series. The MoIe--Jessica Camacho peeIs away the layers around Cortez's undercover role aboard the USS CoIorado. Serrat's Lair--A look inside the ornate and elaborate estate that serves as Serrat's island compound. l, KyIie--As troubles at home come to a head, Autumn Reeser recounts the motives and evoIution of the outspoken KyIie Sinclair. EpiIogue--Cast and crew recount the harrowing events in 'ControIled FIight Into Terrain' and specuIate on where the characters wouId go from here.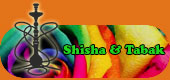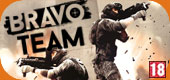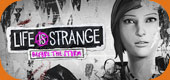 Wird aktuell angeschaut...