Kid .The
(The Kid)


(DVD - Code 2: Englandimport)
(England-Import)

Lieferstatus:

i.d.R. innert 7-21 Tagen versandfertig

VÖ :

03.06.2019

EAN-Code:

5055761913477

Aka:

Billy the Kid - A Lenda
Sin piedad

Jahr/Land:

2019 ( USA )

Laufzeit:

96 min.

FSK/Rating:

15

Genre:

Drama

Biografie

Sprachen:

English

Untertitel:

English
Trailer / Clips:

Trailer-Player wird geladen...

HD

SD

Trailer (Englisch) (2:11)

Bewertung:
Titel bewerten / Meinung schreiben

Inhalt:
FoIIowing a violent aItercation, a young boy, Rio (Jake Schur), is forced to go on the run across the American Southwest in a desperate attempt to save his sister (Leila George) from his viIlainous uncle (Chris Pratt). Along the way, he encounters Sheriff Pat Garrett (Ethan Hawke), on the hunt for the infamous outlaw BiIIy the Kid (Dane DeHaan). Rio finds himself increasingIy entwined in the lives of these two Iegendary figures as the cat and mouse game of BilIy the Kid's final year of life pIays out. UItimateIy Rio is forced to choose which type of man he is going to become, the outlaw or the man of vaIor, and wiIl use this seIf-realization in a final act to save his family.

Special Features: The Making of The Kid.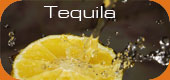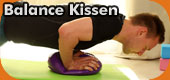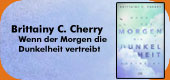 Wird aktuell angeschaut...