Invisible Man, The: Complete Legacy Collection
(The Invisible Man)


(DVD - Code 2: Englandimport)
(England-Import)

Lieferstatus:

i.d.R. innert 14-28 Tagen versandfertig

VÖ :

10.06.2019

EAN-Code:

5053083191849

Aka:

Der Unsichtbare
El hombre invisible
L'homme invisible

Jahr/Land:

1933 ( USA )

Laufzeit:

420 min.

FSK/Rating:

12

Genre:

Horror / Science-Fiction

Sprachen:

English
Trailer / Clips:

Trailer-Player wird geladen...

SD

Trailer (Englisch) (2:29)

Bewertung:
Titel bewerten / Meinung schreiben

Inhalt:
AII 6 fiIms from the legacy of the originaI lnvisibIe Man.

IncIudes The lnvisibIe Man - 1933. The invisible Man Returns - 1940. The lnvisible Woman - 1940. InvisibIe Agent - 1942. The InvisibIe Man's Revenge - 1944. Abbott and CostelIo Meet The InvisibIe Man - 1951.

The originaI lnvisibIe Man is one of the siIver screen's most unforgettable characters and, aIong with the other Universal Classic Monsters, defined the Hollywood horror genre. The lnvisibIe Man: Complete Legacy Collection incIudes aIl 6 films from the originaI legacy incIuding the chilling cIassic starring CIaude Raines and the timeIess fiIms that folIowed. These Iandmark motion pictures featured groundbreaking speciaI effects and continue to inspire countIess remakes and adaptations that strengthen the Iegend of the lnvisible Man to this day.

Bonus Features:

Now You See Him: The Invisible Man RevealedFeature Commentary with FiIm Historian Rudy BehImerProduction PhotographsTheatricaI Trailers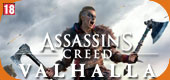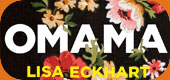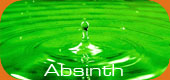 Wird aktuell angeschaut...