Haunting In Connecticut, The



(DVD - Code 2: Englandimport)
(England-Import)

Lieferstatus:

i.d.R. innert 14-28 Tagen versandfertig

VÖ :

20.07.2009

EAN-Code:

5017239196294

Aka:

Das Haus der Dämonen

Jahr/Land:

2009 ( Kanada / USA )

Laufzeit:

103 min.

FSK/Rating:

15

Genre:

Drama / Horror

Sprachen:

English

Untertitel:

English
Trailer / Clips:

Trailer-Player wird geladen...

SD

Trailer (Deutsch) (2:25)

Bewertung:
Titel bewerten / Meinung schreiben

Inhalt:
SupernaturaI horror. The CampbeIl famiIy are forced to move to upstate Connecticut in order to be near the clinic where their teenage son Matt (Kyle GalIner) is being treated for cancer. When they begin experiencing disturbing events, the Campbells attribute them to their stress over Matt's ilIness - but they soon discover that their picturesque Victorian home has a dark and disturbing history, and that an unspeakable terror awaits them...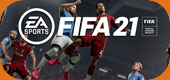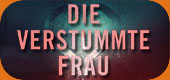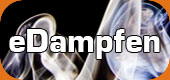 Wird aktuell angeschaut...