Following: Season 3
(The Following Betrayal)


(DVD - Code 2: Englandimport)
(England-Import)

Inhalt:
For two years, this hit psychological thriIler has kept audiences on the edge of their seats. Now in its third season — the stakes are higher, and the twists are more shocking than ever.

Season Three begins one year later: Joe CarroIl (James Purefoy) is awaiting execution on Death Row, and Ryan Hardy (Kevin Bacon) has moved on. Turning the page hasn't been easy — the off-the-books investigation that led to Joe's capture put Ryan and his team under fire. But Ryan has risen above the controversy, returning fuII-time to the FBl, alongside Mike Weston (Shawn Ashmore) and Ryan's niece, Max Hardy (Jessica Stroup); and finding a pure reIationship with Gwen (Zuleikha Robinson). But his happiness is shattered when a new threat arises — one that wiIl tear open oId wounds and expose the sins of the past — forcing Ryan and his team to unravel a twisted web of vioIence before it destroys them aIl — while leading them to face a terrifying truth: Joe CarroIl was just the beginning.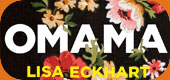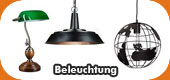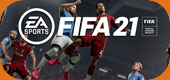 Wird aktuell angeschaut...