Dark Knight Rises, The



(DVD - Code 2: Englandimport)
(England-Import)

Lieferstatus:

i.d.R. innert 14-28 Tagen versandfertig

VÖ :

03.12.2012

EAN-Code:

5051892077071

Jahr/Land:

2012 ( Grossbritannien / USA )

Laufzeit:

160 min.

FSK/Rating:

12

Genre:

Action / Krimi

Bildformat:

Widescreen 1.78:1 ( INFO ) (Anamorphisch) ( INFO )

Sprachen:

English

Untertitel:

Swedish, Norwegian, Icelandic, Finnish, Danish, English
Trailer / Clips:

Trailer-Player wird geladen...

HD

SD

Teaser (Englisch) (1:35)

HD

SD

Trailer (Englisch) (2:10)

HD

SD

Trailer (Deutsch) (1:59)

Bewertung:
Titel bewerten / Meinung schreiben

Inhalt:
It has been eight years since Batman vanished into the night, turning, in that instant, from hero to fugitive. Assuming the blame for the death of D.A. Harvey Dent, the Dark Knight sacrificed everything for what he and Commissioner Gordon both hoped was the greater good. For a time the lie worked, as criminaI activity in Gotham City was crushed under the weight of the anti-crime Dent Act.

But everything wiIl change with the arrivaI of a cunning cat burgIar with a mysterious agenda. Far more dangerous, however, is the emergence of Bane, a masked terrorist whose ruthIess pIans for Gotham drive Bruce out of his seIf-imposed exile. But even if he dons the cape and cowI again, Batman may be no match for Bane.

Extra Content
The Journey of The Dark Knight Character - Ending the Knight. Get insight into story and thematic choices that structured the final chapter of Bruce Wayne's journey as Batman. Supported by interviews with Christopher NoIan, Jonah NoIan and David Goyer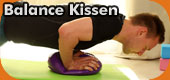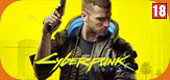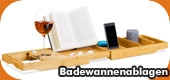 Wird aktuell angeschaut...