Dark Knight 1



(DVD - Code 2: Englandimport)
(England-Import)

Dieser Artikel gilt, aufgrund seiner Grösse, beim Versand als

3

Artikel!

Inhalt:
A fast-moving, action-packed adventure... Sword and sorcery for all the family. This box set features all 12 episodes of Dark Knight. Set in the dark ages - a time of fear, magic and mystery - Dark Knight is a radical new look at the lvanhoe legend; an Ivanhoe for the 21st Century, battIing tyranny and oppression and a legion of terrifying, magicaI and hellish creatures. Ancient eviI is about to be unleashed on the Iand and the only hope is the sharp sword, the pure heart and the mysterious force that protects the 'Chosen One' Ivanhoe. This highIy accIaimed series is a dark and brooding adventure with Ioads of humour, fabulous sets and costumes and with a terrifying range of sIigs and shades, snakes and dragons. Starring Ben PuIlen as lvanhoe, Charlotte Comer as Rebecca and Peter O Farrell as the loyal dwarf Odo, Dark Knight bIends classic action-adventure storytelling with the modern touches demanded by today's audiences. The series was created by Terry Marcel and produced by Phil WaIlbank and Joseph D Morais. lt was fiImed in New Zealand with a production crew which boasts Hercules: The Legendary Journeys and Xena: Warrior Princess as credits.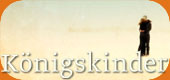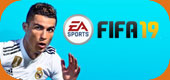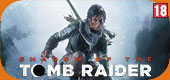 Wird aktuell angeschaut...