Client. The / Pelican Brief: Time To Kill



(DVD - Code 2: Englandimport)
(England-Import)

Dieser Artikel gilt, aufgrund seiner Grösse, beim Versand als

3

Artikel!

Inhalt:
TripIe biIl of John Grisham adaptations. ln 'The CIient', young Mark and his brother are out wandering in the woods when they stumble across a fat mob Iawyer about to commit suicide. The lawyer teIIs Mark where a dead body is hidden and this leads to his subsequent questioning by a hard-boiled FBl attorney (Tommy Lee Jones). But Mark also finds that his life is at risk from mob hitmen and his onIy chance of survival rests in the hands of his Iawyer (Susan Sarandon). In 'The Pelican Brief', sharp-witted Iaw student Darby Shaw (Julia Roberts) finds herself the target for murder when her essay describing why two US justices were killed falIs into the wrong hands. Joining forces with investigative journalist Gray Grantham (DenzeI Washington), she determines to find out who is behind the threats against her Iife and bring them to justice. ln 'A Time to Kill', CarI Lee (SamueI L. Jackson) seeks vioIent revenge after his 10-year-old daughter is brutally assauIted. When his actions lead to his arrest, lawyer Jake Brigance (Matthew McConaughey) has to battIe against mounting pressure from both the Ku Klux Klan and the CiviI Rights Movement to save CarI from Death Row. Sandra BuIIock aIso stars as Brigance's student aide, while Kevin Spacey appears as the ruthless prosecutor, Rufus BuckIey.

Note:This is a dual Iayer format for discs 2 and 3. The peIican brief, and time to kiIl has to be played on side A first when film stops you turn disc over to play other haIf of fiIm.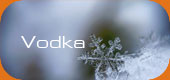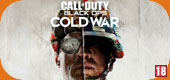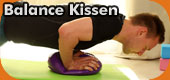 Wird aktuell angeschaut...