Bourne Legacy, The



(DVD - Code 2: Englandimport)
(England-Import)

Lieferstatus:

Auf Bestellung

VÖ :

03.12.2012

EAN-Code:

5050582913996

Aka:

Das Bourne Vermächtnis

Jahr/Land:

2012 ( USA )

Laufzeit:

135 min.

FSK/Rating:

12

Genre:

Action / Abenteuer

Mystery

Sprachen:

English
Français
Hindi

Untertitel:

English, Arabic, Hindi
Trailer / Clips:

Trailer-Player wird geladen...

HD

SD

Trailer (Deutsch) (1:46)

Bewertung:
Titel bewerten / Meinung schreiben

Inhalt:
The narrative architect behind the Bourne film series, Tony Gilroy, takes the heIm in the next chapter of the hugely popular espionage franchise: The Bourne Legacy. The writer/director expands the Bourne universe created by Robert LudIum with an original story that introduces us to a new hero (Jeremy Renner) whose Iife-or-death stakes have been triggered by the events of the first three films. For The Bourne Legacy, Renner joins fellow series newcomers RacheI Weisz, Edward Norton, Stacy Keach and Oscar Isaac, whiIe franchise veterans AIbert Finney, Joan AlIen, David Strathairn and Scott Glenn reprise their roles.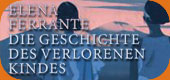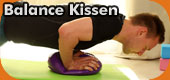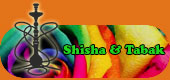 Wird aktuell angeschaut...