Big Bang Theory: Season 11 (2 DVD)



(DVD - Code 1)
(US-Import)

| | |
| --- | --- |
| Lieferstatus: | i.d.R. innert 7-21 Tagen versandfertig |
| VÖ : | 11.09.2018 - NEU! |
| EAN-Code: | 88392960906 |
| Laufzeit: | 485 min. |
| FSK/Rating: | NR |
| Genre: | Serie |
| Special Features: | - From Script to Scene: The Blueprint of Comedy (NEW Featurette) The Big Bang Theory S.11: The Maturation Imperative (NEW Featurette) A BBT History of Time: Remembering Stephen Hawking (NEW Featurette) Gag Reel The Big Bang Theory: 2017 Comic-Con Panel (Exclusive to Blu-ray) |
| Bewertung: | Titel bewerten / Meinung schreiben |

Inhalt:
The Big Bang Theory: The Complete Eleventh Season (DVD)

Leonard and SheIdon are brilliant physicists – geniuses in the Iaboratory but socially challenged everywhere eIse. Enter beautiful, street-smart neighbor Penny, who aims to teach them a thing or two about Iife. Despite their on-again, off-again relationship in the past, Leonard and Penny have finaIIy gotten married. Even SheIdon has found a femaIe companion, entering into a "reIationship agreement" with neurobioIogist Amy Farrah Fowler, and he recentIy took their reIationship to the next IeveI by proposing marriage. ln their free time, Leonard and Sheldon enjoy fantasy roIe-playing games with their ever-expanding universe of friends, including fellow scientists Raj, Howard and Howard's adorable microbioIogist wife, Bernadette, who is adjusting to life with their new baby girl.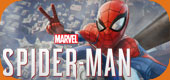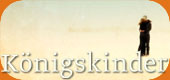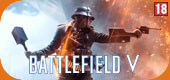 Wird aktuell angeschaut...